OpenGL Checkers
Play against your friends in a 3D environment, and watch as your pieces jump from space to space on your way to becoming king and winning. Download a free copy today and try it out.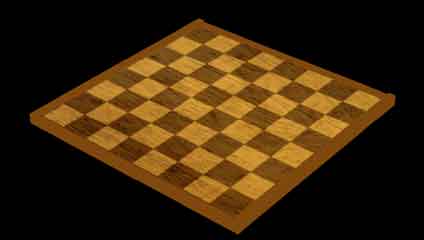 Features
Save and load your game, allowing you to pause your playing and continue on any other day. Our special format for saved games also allows you to build special scenarios for playing.
Captured pieces of your opponents will be displayed on your side of the board, showing your opponent how good you are at Checkers.
Powerful 3D environment with great textures showing a realistic and beatiful checkers board.
Start a new game on command, allowing you to keep playing multiple times.
Controllable camera that will automatically spin around the board to show the view from the other side of the board, giving your opponent a clear view of the board.
Software Requirements
Microsoft Windows® 2000, XP, or Vista.
6.32 MB free space